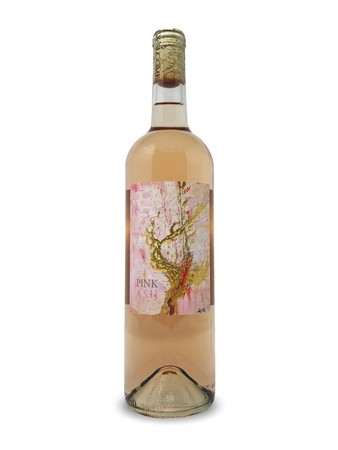 2019 Pink Ash Rosé
Rated 93 points by Wine Enthusiast Magazine!
Our Pink Ash Rosé is composed of Grenache and Syrah. It is a very pale colored rosé with aromas of watermelon and strawberries, leading to a touch of minerality. This dry and crisp rosé has plenty of acidity, making it a refreshing, food friendly wine.
Product Reviews
Linda Shilts
(Jul 28, 2020 at 8:40 AM)
oh so delicious! Dry yet flavorful and crisp! Amazing
Bart Naughton
(Dec 3, 2020 at 10:42 AM)
My daughter introduced this wine to us. Along with other SB wines. She was a Student at UCSB. The very first thing you notice is the wonderful Label. Then you drink the wine it is Dry and extremely good. We have bought many bottles of this wine and have given to many of our friends. Can't go wrong Rose.
Richard Trombly
(Dec 3, 2020 at 1:04 PM)
We like this wine, but we are disappointed that PS prices the wine at $29/bottle and without explanation, raises the price to 35$ when purchased at the Clifton winery.
Linda Shilts
(Dec 23, 2020 at 10:47 AM)
Again.. as before.. dry, fruit forward.. delicious!
Richie
(Jan 13, 2021 at 8:46 AM)
Our favorite rosé ! Very light and crisp, would definitely recommend to anyone even if you're not a big wine person.
Danielle Flahavan
(Jun 10, 2021 at 11:24 AM)
I fell in love with this wine 2 years ago and it does not disappoint! It's like the perfect summer rose with hints of strawberry!