The Story of Our Pink Ash Rosé
The Thomas Fire began in early December 2017 and was the largest wildfire in California history. This fire had burned through much of the hills of Ventura and Santa Barbara counties. On January 9th, 2018, a rainstorm hit the charred Santa Barbara area with excessive heavy rain in a short period of time which created massive mudslides in the area of Montecito. The slides destroyed many homes and claimed 23 fatalities.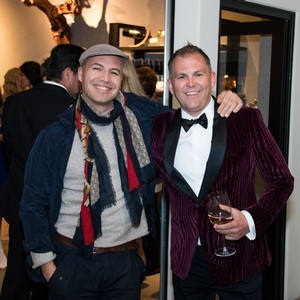 Paradise Springs Winery owner, Kirk Wiles, began thinking about ways he could help the Santa Barbara community. While having dinner with his friend, Artist/Actor Billy Zane (Titanic, The Phantom, Zoolander), Kirk and Billy began to discuss the desire to help the Santa Barbara fire and flood victims. After some discussion, Billy offered his time and artistry to create a painting on canvas that could be translated to a wine label. Kirk loved the idea of putting the specially created label on the 2017 Rosé so a portion of the proceeds could be donated.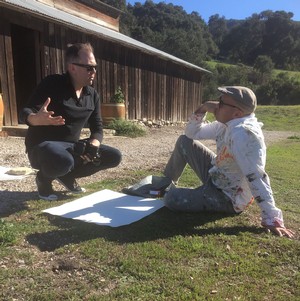 On February 16, 2018 Billy Zane painted the Pink Ash Rosé label incollaboration with Paradise Springs at the legendary Sanford & Benedict Vineyard in Santa Rita Hills, CA. While touring the burn/floodsites earlier that day, Billy collected ash and mud samples which were then incorporated into the actual painting. The original artwork now hangs in the Paradise Springs tasting room in downtown Santa Barbara and can be viewed by all who visit. One third of all proceeds from each bottle of Pink Ash sold will be donated to the rebuilding of the community affected by the Thomas Fire and mudslides.
Our 2017 Pink Ash Rosé was rated 93 points and is one of the top 20 Rosés produced and scored in history of Wine Enthusiast Magazine. The 2018 Pink Ash was released in February of 2019.